Puzzles with a Purpose
Lively 500 and 1,000 piece jigsaw puzzles capture the essence of world renowned beaches & provide financial support to a local foundation or non-profit organization with every purchase.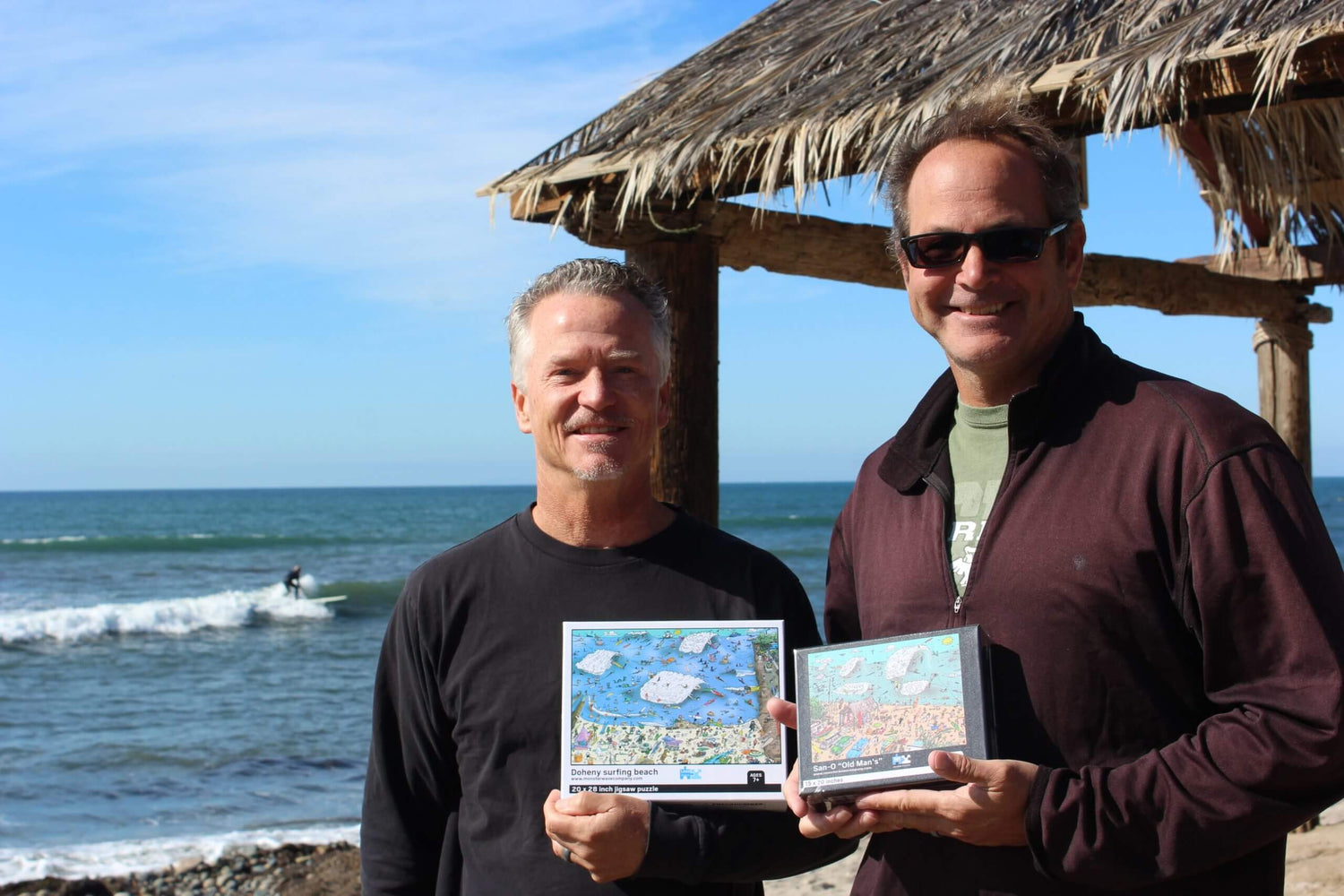 Our Story
Started by two surfers who met in the water at San Onofre Surfing Beach, Madhouse Art Company brings action sports culture home, in the form of fun and whimsical jigsaw puzzles, cards and more. The current product line consists of surf and beach art. Check back later to see the latest additions to the MAC line.
About Us